The Senate has removed clause 87 from the electoral act amendment bill, which made direct primaries compulsory for political parties.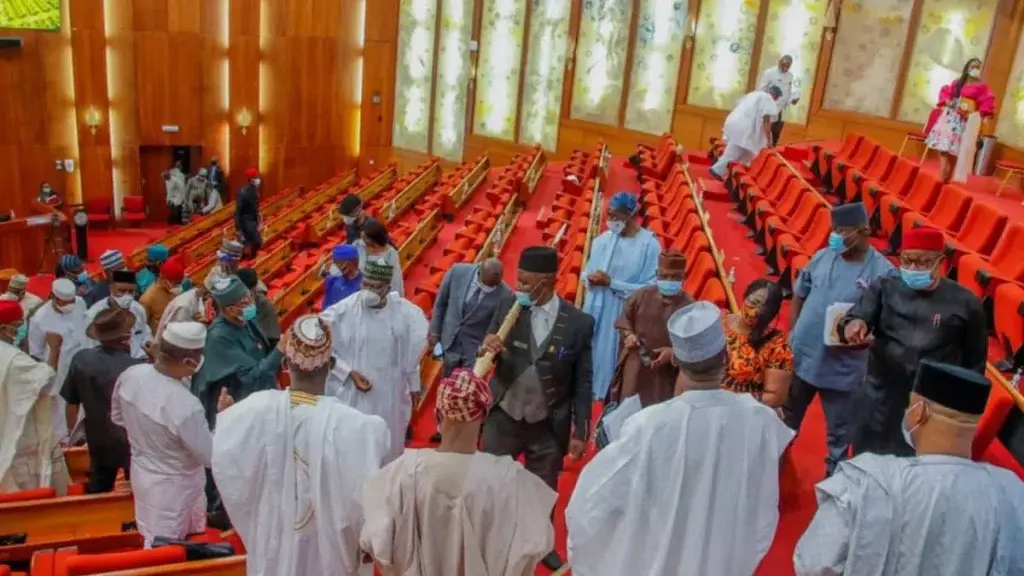 The change was made after Senate Leader, Abdullahi Yahaya, sponsored a motion in the upper legislative chamber on Wednesday.
Compulsory direct primaries for political parties and electronic transmission of election results are among the amendments proposed by the national assembly.
While rejecting the bill, President Muhammadu Buhari said adopting compulsory direct primaries "violates the spirit of democracy".
The president's decision to reject the bill was contained in a letter to the national assembly.
While moving the motion, Yahaya said order 87(c) of the senate standing orders, 2022 (as amended) and order 1(b) and 52(6) of the same orders allows the upper legislative chamber to revisit its decisions.
"That the senate rescind its decision on the affected clause of the bill as passed and recommit the same to the committee of the whole for consideration," he said.
In the "committee of the whole", the senate adopted clause 84 which reads: "A political party seeking to nominate candidates for elections under this act shall hold direct or indirect primaries for aspirants to all elective positions, which may be monitored by the commission."
Senators unanimously adopted the recommendations of the motion.
The national assembly will send the bill back to the president after it has agreed with the house of representatives on it.